Online store of custom cardboard boxes. Boxpackunion is an online store that offers customizable cardboard boxes of all sizes, as well as accessories for packing the boxes, packs prepared for removals and packaging machinery. We have developed a complex system to calculate the prices of custom cardboard boxes. The prices vary depending on the measurements, the color, the type of cardboard and the quantity of the boxes.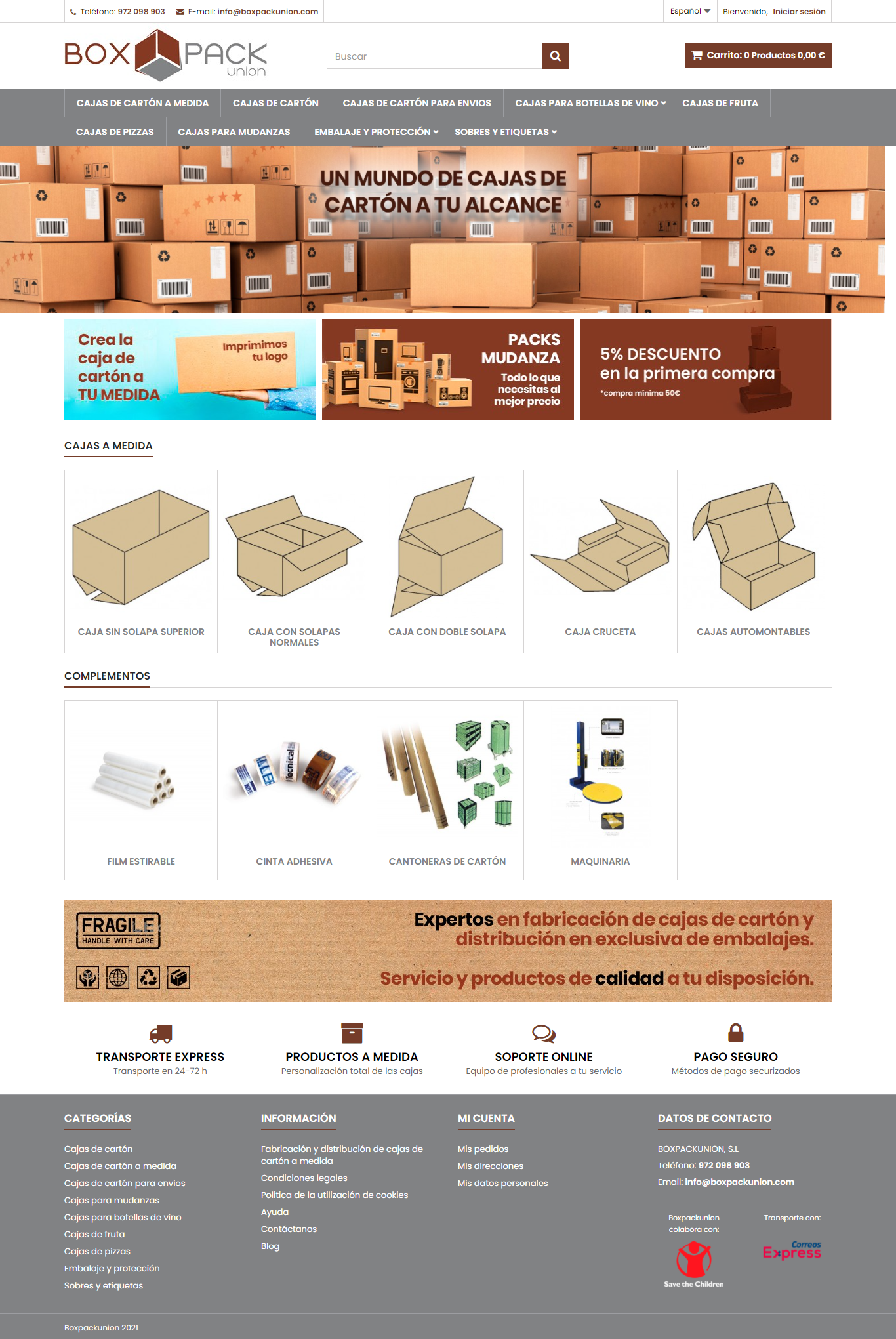 Custom boxes, the difference compared to the competition
One of the challenges of this project was the development of the functionality in which the client can choose the size of the boxes and even upload the logo so that Boxpackunion can carry out the order in a personalized way.