The Equipoh online store and Repsol carried out a campaign for professionals in the hospitality sector. With this campaign, ecommerce offers additional discounts for the purchase or renovation of hospitality machinery for being a Repsol gas customer. It was also necessary to create a "Repsol Space" to welcome these professionals.

The hospitality equipment sales sector has made an important change in recent years in terms of virtual sales, with which it has overcome the logistical difficulty of delivering a product to customers that, on occasions, has an important size weight.
All this investment to overcome these logistical problems has been rewarded by a significant increase in online sales in this sector of online hospitality equipment sales.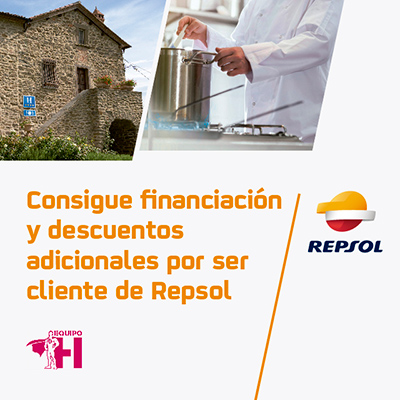 The online hotel and industrial laundry equipment sales sector has overcome logistical difficulties
One of the challenges of the project was to create a "Repsol Space" in which the client felt welcomed and cleared up any doubts that the campaign could generate, explaining its advantages in detail, as well as providing facilities and documentation to consolidate credibility. that already has a company of this size.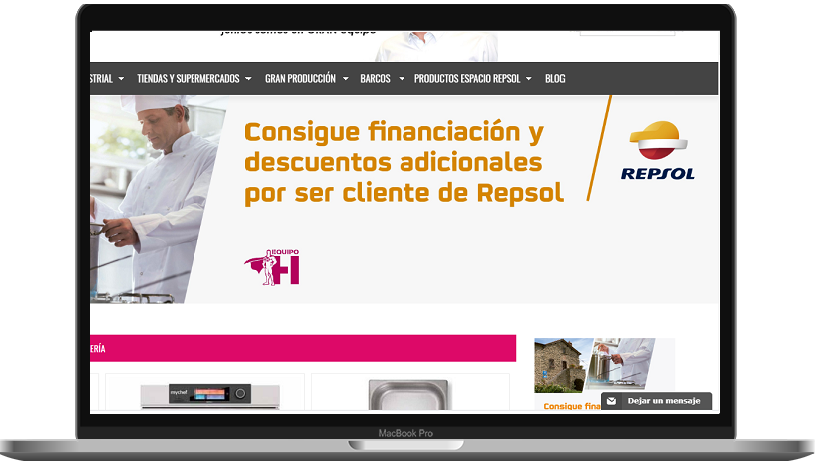 Finally, during the execution of the project, integrations have been made with the Repsol website to facilitate registration as a propane gas customer, as well as a functionality that allows requesting a free and personalized energy study.