Important project for the sale of products and services related to the world of animals. Vetzona is an e-commerce, where customers can buy online or reserve services in more than 150 geolocated veterinary clinics, choosing the closest one on a map. It is the beginning of the "click & collect".
We have been able to carry out this important project thanks to our experience in the world of multi-stores and marketplaces, with all the logistical difficulties that this entails.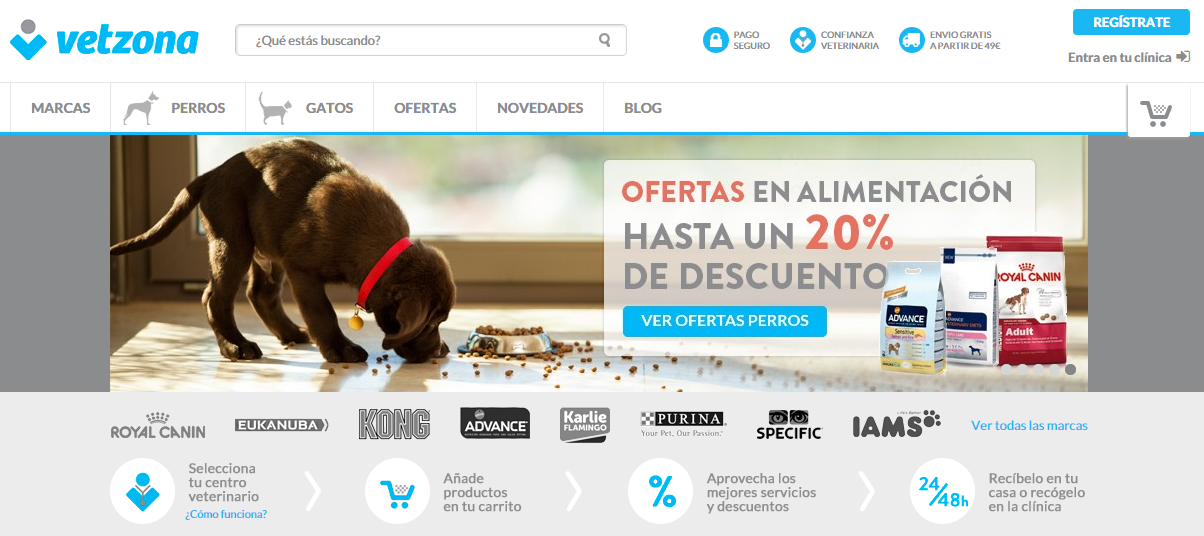 One of the differential elements of this project has been the introduction of more product services. A comprehensive offer around the veterinary world.
In addition, each clinic has its own online store, self-managed, and with a personalized catalog in which its regular customers can have 24/7 contact with their trusted store.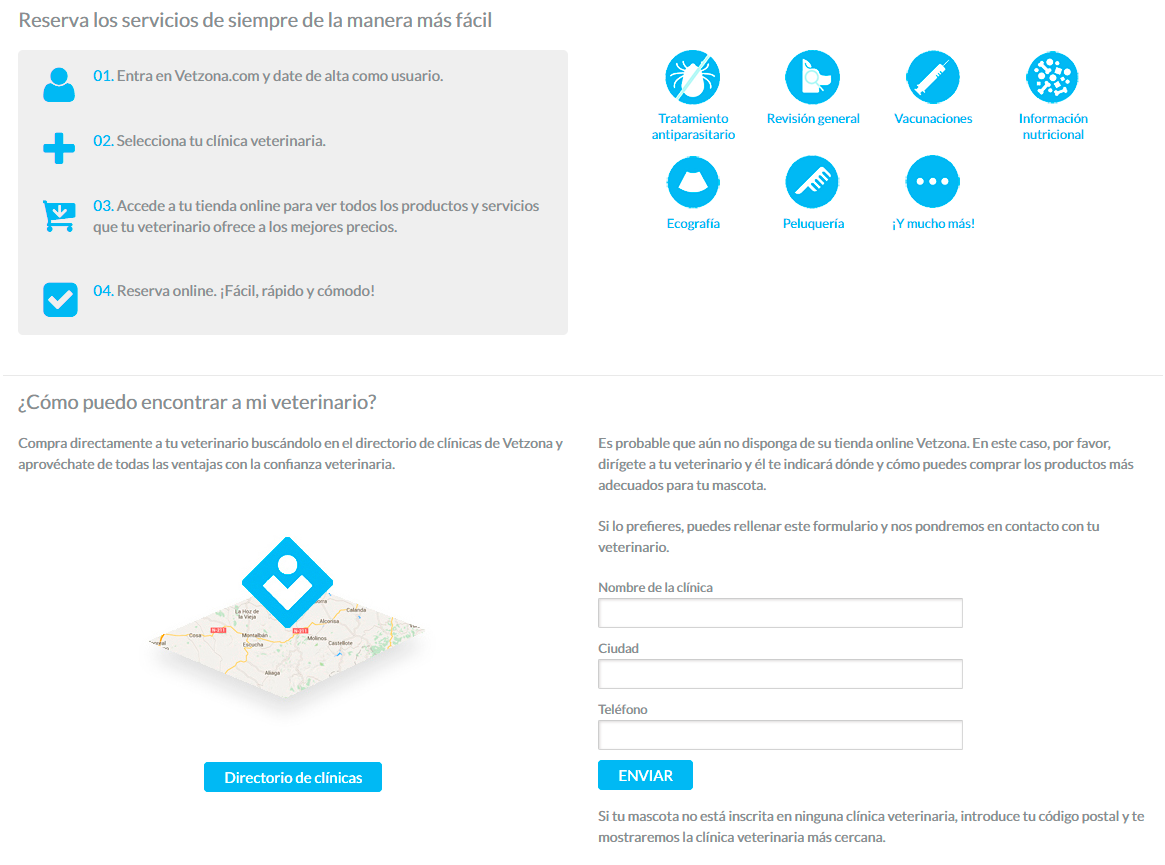 The construction of sectoral multi-store platforms will be common in the near future
Multi-store sector platforms are emerging with force. A space with thousands of products from a single sector reduces costs and makes it easier for sellers, and in turn attracts customers with its variety of offers and prices.